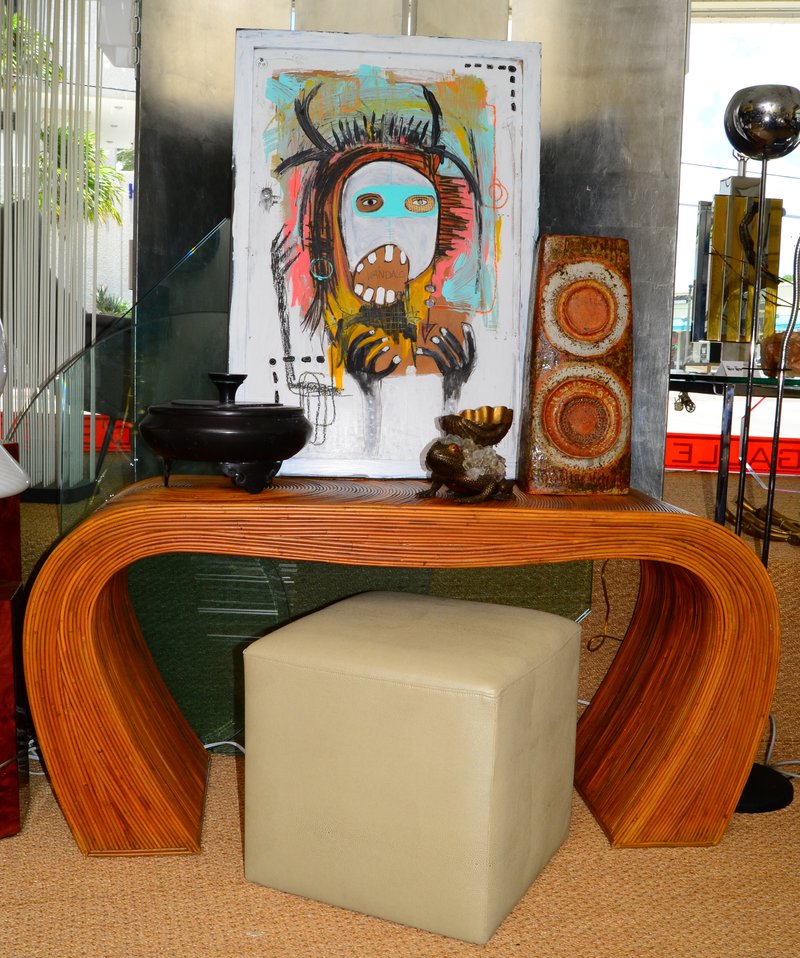 Galleria d'Epoca
Maria Rosa Bradley translates ultra-chic Italian style into unique treasures found only at her gallery in Miami. Her roots in business are based in luxury and fostered by exquisite taste enhanced by her travels around the world as a cruise ship boutique curator on Italian Line and Sun Line. Born in Parma, Italy, Maria Rosa used her worldwide contacts to establish a showroom in Miami that features iconic furniture by Piero Fornasetti, Fontana Arte, Gio Ponti and many other mid-century designers.
Galleria d'Epoca was founded in May of 1999. The Gallery was first opened to the public at the Antique Center on 86th St and Biscayne Bl. in Maimi, Florida. Soon after the first 2 containers arrived from Italy. There was a 130 year old interior of a pharmacy and sophisticated designer furniture from Iconic Italian designers such as Aldo Tura and Osvaldo Borsani.
After operating the gallery there for 10 years it was moved to where it is now at 800 NE 125th St, Miami, Florida. Here the business matured and is now a well established source for interior designers around the world and clients looking for items to enhance the interiors of theirs homes or businesess.
Of course the vintage furniture market was affected by the internet as well and Galleria d'Epoca is now well established on the web with its own website as well have a good presence on 4 associate sites like 1stdibs, Chairish, Decaso and One Kings Lane. Each site has unique items and caters to their own segment of the market. These sites are being updated daily.
Of course over the years many sources and avenues were developed such as being able to find a wide range of services and items in Italy. As well as local sourcing for restorers and upholsterers. Should you need help or advice with something not on the website a call to Galleria d'Epoca is warranted.
We hope you will visit us on the web often and please when you can, stop by in our store.
Galleria d'Epoca.