Pair of Large Polyhedral Ornament Sconces by Carlo Scarpa
Pair of Large Polyhedral Ornament Sconces by Carlo Scarpa
Pair of large sconces with polyhedral shaped ornaments.
Designed by Carlo Scarpa for Venini.
11" Deep x 16" Long x 31" High
Italy - Ca.1955
Please contact us for shipping.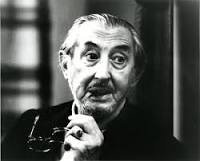 Carlo Scarpa
Venetian Glass by Carlo Scarpa: The Venini Company, 1932-1947 at The Metropolitan Museum of Art is devoted to the work in glass of the influential Italian architect Carlo Scarpa (1906–1978). Scarpa created a unique and multifaceted body of work in architecture and design. In 1932, while in his mid-twenties, he was hired by Paolo Venini, founder of Venini Glassworks, to be an artistic consultant to the company. Until 1947, he worked closely with Venini master glass blowers and Mr. Venini himself to create more than two dozen styles, in the process pioneering techniques, silhouettes, and colors that thoroughly modernized the ancient tradition of glass blowing. The exhibition presents the results of this unique collaboration, featuring nearly 300 carefully selected works that highlight Scarpa's significant contribution to the art of Venetian glass.